Abst:Safety Belt With Lanyard A Safety Belt With Lanyard is an important part of your safety equipment. It provides fall protection and can be used on its
Safety Belt With Lanyard
A Safety Belt With Lanyard is an important part of your safety equipment. It provides fall protection and can be used on its own or with a harness.
These lanyards feature an orange warning colour and a large DOUBLE-LOCK hook. This makes them easy to spot and will increase worker safety. The webbing on these belts is also made of durable materials such as Nomex, Kevlar, or nylon.
If you work at heights, this belt will keep you secure and comfortable. It also absorbs sweat and will help you stay in place. These belts are ideal for tree cutting, tower maintenance, or ladder climbing. This belt will help protect you against falls, and will keep your hands free for work. It will help prevent injuries and fatalities. The benefits of using a Safety Belt With Lanyard are numerous, and it can save your life.
When buying a safety belt, make sure it's color-coded. The color code indicates the year of manufacture. This can help you determine whether or not your belt is old or new. You can also choose one with a safety pin that indicates the manufacturer's name. This way, you'll know exactly when you bought your safety belt. A Safety Belt With Lanyard is an essential safety device for any job, and it's worth the investment.
If you're working at heights, you need to provide a safety belt for your employees. If you're working on a scaffold, it's important to have a belt that supports you. The belt should also be able to accommodate your employee's weight as he or she moves from one place to another. If your employee has a fall, a Safety Belt With Lanyard will save their life.
A Safety Belt With Lanyard is a lifeline that connects the worker to an anchor point. The safety lanyard connects to the D-ring on the worker's safety harness. Depending on your needs, there are also different kinds of lanyards. The restraint lanyard will keep your worker from falling and is attached to an aerial work platform. The length of the lanyard depends on the height of the work position of the worker.
The lifespan of a Safety Belt With Lanyard is 10 years. They should be stored properly and subjected to periodic examinations. When this time period elapses, the belt or harness should be replaced. It's better to replace it when it's old than to risk your safety. You'll also want to check if it has any tags or labels that indicate its age. Some of them even have a date on them.
A Safety Belt With Lanyard is the ideal way to protect yourself when working on a ladder. The belts are made from a woven web of fabric. Each one has a color coded indicia indicating its age. By examining the age of the harness, you can know whether it's the correct one for you. It's also a good idea to check the age of the person wearing the safety belt with a lanyard.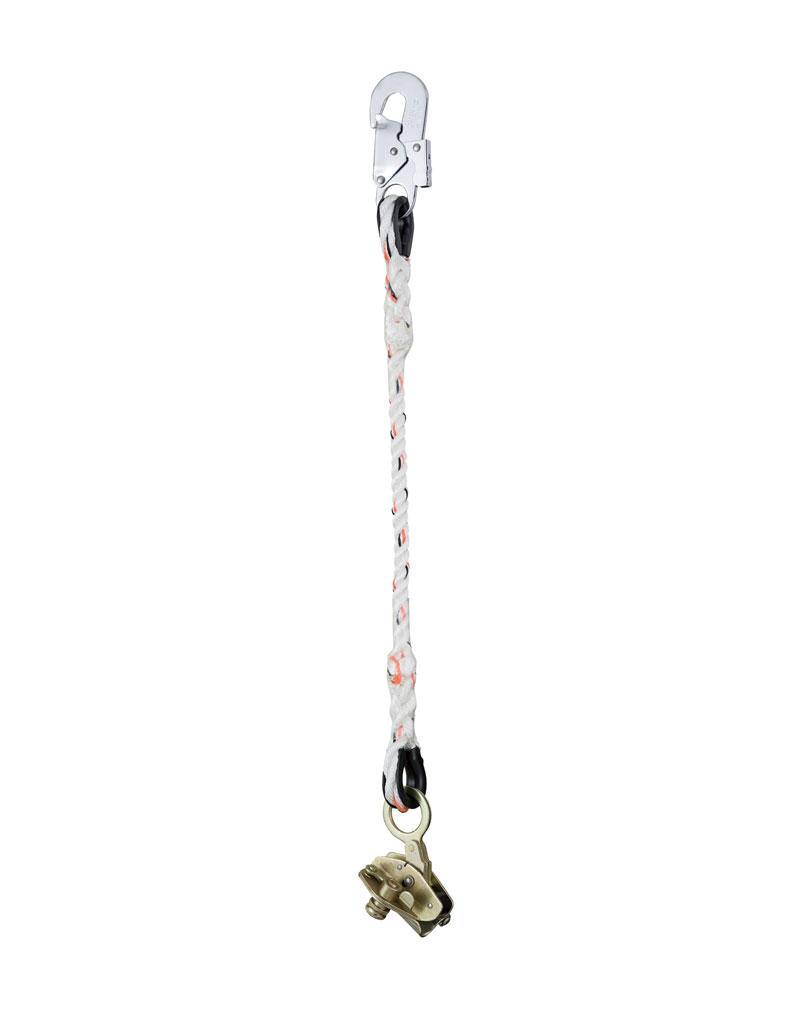 Anchorage Vertical Lifeline Rope HT-617
HEAVY DUTY – Vertical rope is made of 4/7 inch thick, super strong, braided polyester. Choose from a wide range of lengths, including 14m-16m long cables.

Rope has a snap hook that's compatible with any safety harness D ring. It also has a back splice at the trailing end to prevent the rope grab from coming off the end.
HIGH WEIGHT CAPACITY – The lifeline yields an extremely high strength and can hold up to 5,000 lbs. Yet it is relatively lightweight to carry around, weighing only 8 lbs.
SAFETY APPLICATIONS – Use with confidence for many industrial and recreational functions, including tree and rock climbing, working on a roof or boat, emergency rescue, construction, and more.