Abst:There are a few things to look for when buying an Industrial Safety Belt. You'll want it to be comfortable, durable, and made from high-quality materi
There are a few things to look for when buying an Industrial Safety Belt. You'll want it to be comfortable, durable, and made from high-quality materials. You also want it to be easy to use. The next thing to think about is how much weight you plan to carry. If you're lifting a lot of weight, you may want a heavy-duty harness, while if you're traveling a lighter-weight one may be enough.
Body belts
However, employers are still required to provide adequate protection for workers who are exposed to recognized hazards. For instance, fall protection would require employers to provide body belts and lanyards for employees who are exposed to elevated powered industrial truck platforms. 
Shock absorbers
A major design element of industrial safety belts is the shock absorber. An improved shock absorber is one that is made from a woven web that is 2 inches wide and 4 feet long. The ends of the web are overfolded and stitched together to form a loop. A tubular webbing is threaded on each loop to prevent tearing. A shock absorber that is well-constructed can withstand the highest loads without being damaged by excessive pull.
Durability
The first thing to look for in an industrial safety belt is its durability. It should be made of high quality materials and be comfortable to wear. The weight support is also important. A heavier duty harness might be better for heavy lifting and walking around while a lighter belt may be more comfortable for traveling. This depends on your workplace and what you're using the belt for. In general, you should look for a belt that's between three hundred and five hundred pounds.
Impact force
Recent fatal accidents at construction sites in Japan have led to the development of a new study that examines the fundamental performance of industrial safety belts. The study measured the impact force of the harness and a human dummy's posture to assess their impact prevention performances. The results compared the probability of human injury and the magnitude of impact force using different types of safety belts, including shock absorber devices. This new study suggests that a harness type safety belt with a shock absorber is the best choice for workers.
Cost
Industrial Safety Belts are an essential part of any workplace, and cost is a factor in the selection process.
An ISI approved belt provides fall protection for workers and can range in length from 2 to 5 meters. These belts come with different types of hooks and can be of varying make. The cost of these safety products is based on several factors, including the length, hook type, and make. If you are looking to purchase a safety belt, here are a few tips to help you decide.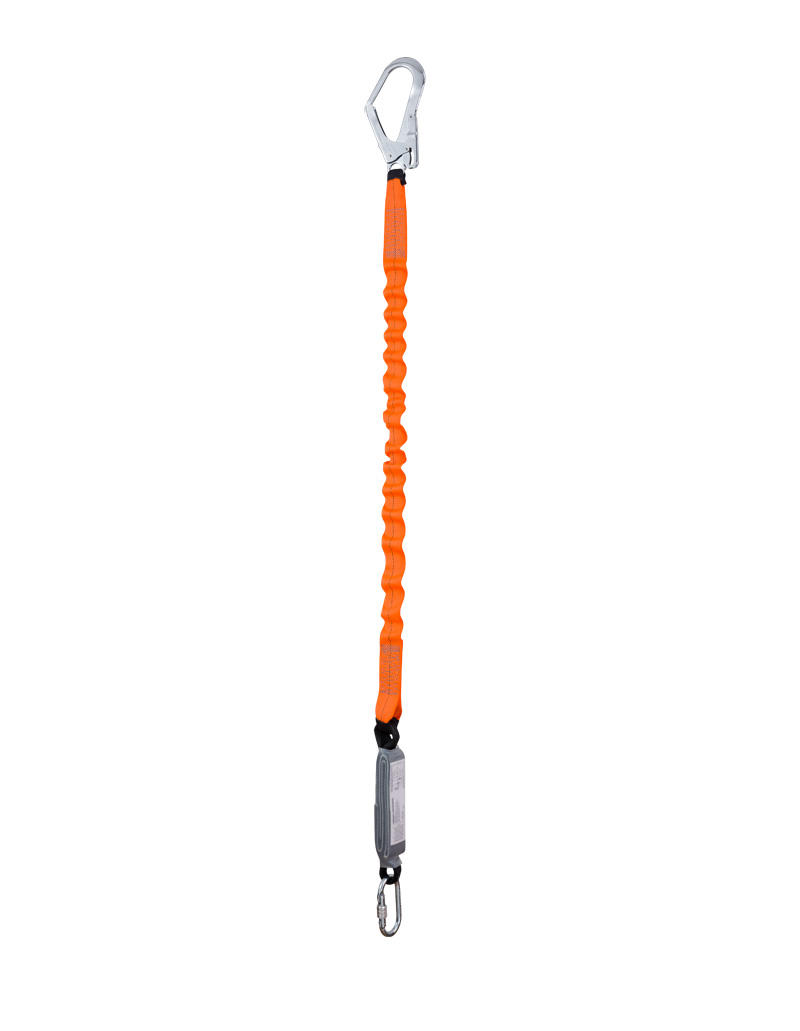 The high-profile energy absorbing fall arrest lanyard 6' in length with rebar hooks (connects to anchor points) and one snap hook (connects to harness dorsal D-ring). Includes a shock absorber connected to the webbing.
QUALITY MATERIALS: High-strength polyester stitching and webbing, shock absorber, forged steel snap hook and rebar hooks with minimum breaking strength of 5,000 lbs provide safety, quality and dependability.